Select a serivice for more details
Hair Removal
FACIAL WAXING: $12
ADDITIONAL AREA: $5
Hair and Scalp Treatment
MALIBU TREATMENT
HELPS REMOVE BUILD UP OF IRON, CALCIUM, CHLORINE AND COPPER FROM THE HAIR. ALSO STRIPS MINERAL DISCOLORATION: $35
REDKEN pH-Bonder
STRENGTHENS HAIR AND IMPROVES ELASTICITY DURING HAIR COLOR OR LIGHTENING SERVICE
PROVIDES TOUCHABLE SMOOTHNESS AND ADDS VISIBLE SHINE
$30
High Gloss Hair Glaze
IS YOUR HAIR FEELING DULL AND LIFELESS?
THIS TREATMENT WILL LEAVE YOUR HAIR ULTRA SHINY AND RADIANT. GLAZING RECHARGES HAIR COLOR FOR A BEAUTIFUL TONE WITH A LUSTROUS GLOSS. LASTS UP TO TWO WEEKS: $35
Hair Design
HAIRCUT/BLOWOUT & THERMAL STYLE: $40
MEN'S HAIRCUT: $21
BEARD TRIM: $10
CHILDREN'S HAIRCUT (up to 12 years): $20
Specialty Styles
SHAMPOO & STYLE: $30
FLAT IRON: $15
ROLLER SET/CURLS: $25
UPDO/SPECIAL OCCASION STYLE: $55
BRIDAL UPDO: $65
PRACTICE UPDO: $45
Hair Color & Highlighting
TINT: $55
COLOR RETOUCH ONLY: $45
COLOR RETOUCH, CUT & STYLE: $80
FOIL HIGHLIGHT LONG HAIR: $75
FOIL HIGHLIGHT SHORT HAIR: $65
FOIL HIGHLIGHT & LOWLIGHT (LONG HAIR): $80
FOIL HIGHLIGHT & LOWLIGHT (SHORT HAIR): $75
FULL HEAD HIGHLIGHT: $90
CORRECTIVE COLOR: QUOTE UPON CONSULTATION
MEN'S HIGHLIGHT/COLOR: $25
EYEBROW TINT: $10
BALAYAGE: QUOTE UPON CONSULTATION
Specialty color
QUOTE UPON CONSULTATION:
BALAYAGE
COLOR MELT
HAIR PAINTING
SPECIALTY COLOR
CORRECTIVE COLOR
Texture Treaments
SMOOTH OUT TREATMENT: QUOTE UPON CONSULTATION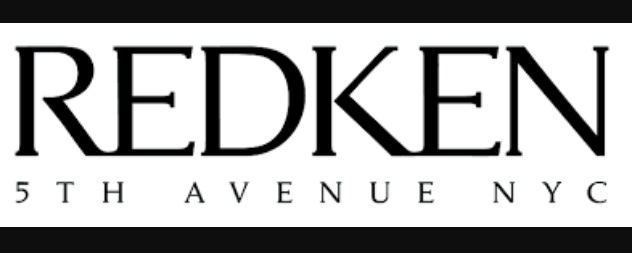 GIFT CERTIFICATES
AVAILABLE FOR ALL SALON SERVICES.
GROUP EVENTS
IT WOULD BE OUR PLEASURE TO
ACCOMMODATE YOUR SPECIAL
OCCASION.
24 HOUR CANCELLATION POLICY
APPOINTMENT TIMES ARE RESERVED
ESPECIALLY FOR YOU! CANCELLATIONS
MUST BE MADE 24 HOURS PRIOR TO
APPOINTMENT.
PROFESSIONAL PRODUCTS
WE ARE AN EXCLUSIVE REDKEN SALON. YOU CAN BUY BEAUTY PRODUCTS FROM MANY SOURCES BUT MANY ARE GUARANTEED ONLY WHEN BOUGHT FROM A LICENSED PROFESSIONAL. THE STAFF AT SANTORINI SALON HAS BEEN EXPERTLY TRAINED TO HELP YOU SELECT THE BEST PRODUCTS FOR YOUR LIFESTYLE. THANK YOU FOR SUPPORTING US BY PURCHASING PROFESSIONAL REDKEN PRODUCTS ONLY FROM SANTORINI SALON
PAYMENT OPTIONS
AT THIS TIME WE ACCEPT CASH AND CHECK ONLY.
ALL HAIR CUTS INCLUDE A COMPLIMENTARY STRESS RELIEVING SCALP MASSAGE, SHAMPOO, CONDITION AND BLOW DRY STYLE.
*Prices are subject to change at anytime